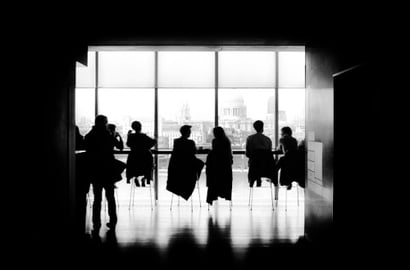 Every year we host our signature event, The Employee Benefits Symposium, in order to bring together HR & Benefits professionals from the DC region for a day of networking, education and training. If you've never attended one of our Symposiums, our goal is to make sure everyone in attendance goes back to the office with knowledge they can use to enhance their organization's benefits and employees' experiences. We fill the agenda with engaging presentations on top trending topics (not just retirement plans) given by speakers at the top of their fields and encourage open discussion and questions. In summary, it's not your average human resources conference.
Still not convinced? Check out this list of the Top 5 Reasons to Attend our Employee Benefits Symposium this year on Wednesday, May 24th and find out if it's right for you:
1. Networking
Some of the best ideas can come when you step away from the office. Our Symposium is a great place to learn from the educational content, but also from speaking with like-minded peers. We always want this event to be interactive, with discussion, questions and networking encouraged. This is a great opportunity to meet fellow HR professionals and decision-makers, talk with industry experts and gather new ideas to take back to the office and put to use.
2. Continuing Education Credits
We want you to get the most out of taking time from your day to come spend it with us.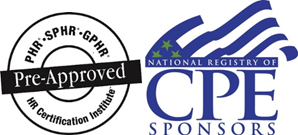 Besides everything you'll learn at the event, our Symposium is always approved for designated professionals to receive HRCI or CPE continuing education credits.
3. Expert Speakers
Every year when we curate the agenda and choose speakers for our Symposium based on who has the most experience in the most important issues at that time. What we also focus on is finding speakers that have a proven-track record of engaging an audience and we strive to make this event as entertaining as it is informative. This year is no exception. Among other speakers, this year's agenda will feature Brian Graff, CEO of the American Retirement Association and John Diehl, who oversees the AgeLab at Massachusetts Institute of Technology.
4. Engaging Presentations
All of our speakers are slated to give presentations you would not typically find at other human resource trainings. Of course we'll be talking about retirement plans, but our goal is really to look at what's trending overall in the benefits industry and helping you look at the whole picture concerning your current offerings to employees. As you can see from our list of speakers, there's a wide range of subject matter to discuss. We'll also be ending this year's event with an activity to fuel discussion and questions called "Creating the 'perfect' plan." This session allows you to brainstorm and bounce new ideas off of other attendees, see what other organizations are doing and learn from that. Download the full agenda here.
5. Our Team
Whether you're one of our clients or not, our Symposium is a great chance to get to know our lead advisors, Alex Assaley and Daniel Haverkos, as well as the rest of our team. Along with the speakers and vendors who will be present, we'll be on hand to answer questions you have about your benefits and help you in any way that we can.
We hope to see you at our Symposium and learn more about your organization. If you can't make it, sign up for our newsletter to stay up-to-date on future events.
2017 AFS 401(k) Employee Benefits Symposium
National Guard Association
One Massachusetts Ave. NW |
Washington, DC
Continental Breakfast and Lunch will be served