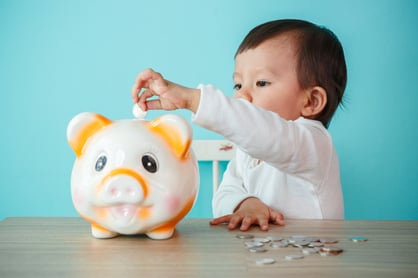 Looking for the perfect gift for the youngsters in your life? While everyone will be wrapping up toys and clothes they'll quickly outgrow, why not give them the gift of college this holiday season? A 529 College Savings Plan is an investment account specifically designed for educational savings and it allows contributions from friends and family. It's the gift that keeps on giving - as the beneficiary ages, their 529 Plan has the opportunity to grow with them. They aren't just for the typical 4-year universities and can be used to fund trade and vocational schools, community colleges, graduate school, or any institution that participates in the U.S Department of Education student financial aid programs. A 529 Plan is free and simple to start. You just need to name a beneficiary (may be changed in the future), pick if you'd like to save in a pre-paid tuition or a savings plans, and begin making contributions.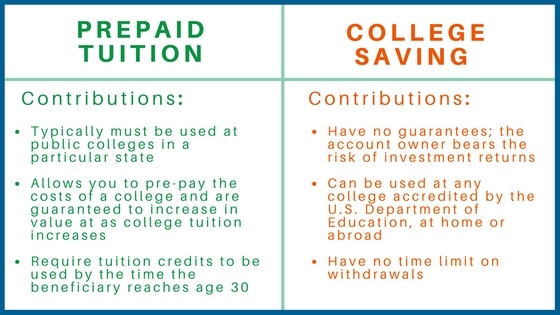 Flexibility
As the owner of the 529 account, you will be able to seamlessly update the beneficiaries for your plan as needed. Not only that, but the 529 balance is eligible for additional qualified higher education expenses in addition to tuition. It can help fund fees, books, and supplies, and may include room and board. Moreover, if for some reason the original recipient is fortunate to receive a full ride to school, the money can be taken out without penalties, but you may owe taxes. If the receiver of the 529 plan chooses to follow another path beside continued education, it can be passed on from generation to generation or parent to child.
When you, the original donor, contribute to a 529 plan, the assets remain in your control. When it is time to distribute the funds to pay for the beneficiary's college expenses, if you desire, you can control when distributions are made and for what purpose. You can take funds out of the plan for your own personal use at any time; however, any earnings on the withdrawal will be subject to income tax, and you will incur a 10% penalty tax.
Tax Benefits
In many states, 529 plans have tax advantages - you may get a state tax deduction or credit for contributions into the 529 plan, earnings grow tax deferred, and when you make a qualified withdrawal, it's tax-free. Similar to an IRA, earnings on contributions to a 529 college savings plan are tax-deferred; however, unlike a traditional IRA, distributions from the 529 plan are federally tax-free, as long as the funds are applied toward payment of qualified higher education expenses on the state but not federal deduction. In addition, all but seven states offer a full or partial income state tax deduction on contributions made to a 529 plan. Many states offer their own incentives for opening a 529 plan through the plan owner's home state. 529 plans are controlled by the state which gives you a lot of options for finding the best choice. You don't have to contribute to a plan in your state and welcome to shop around for the best deal.
Growth Potential
A 529 plan provides an easy, hands-off method to save for future college expenses. Once you find the appropriate plan, the enrollment process is simple and straightforward. The plan assets are professionally managed by the investment company and typically invested based on the anticipated year the funds will be needed for higher education expenses. This helps your contributions take advantage of possible market growth. Overall, once your 529 is established, you won't have to touch the plan until it's time to start taking distributions. College expenses can be a great burden but with the gift of a 529 plan, you can help manage the load. With so many options to consider when it comes to investing in these plans, it's important to consult your financial advisor to discuss your needs and learn how the right 529 plan can help the beneficiary pursue their college savings goals.
Setting up a 529 Plan takes the guesswork out of future holidays and birthdays, so instead of searching the stores every year for that perfect present, you can make an easy contribution. Each state will have specific options available, so please do your research and find what best fits your budget.
Disclosure: The fees, expenses, and features of 529 plans can vary from state to state. 529 plans involve investment risk, including the possible loss of funds. There is no guarantee that a college-funding goal will be met. In order to be federally tax-free, earnings must be used to pay for qualified higher education expenses. The earnings portion of a non qualified withdrawal will be subject to ordinary income tax at the recipient's marginal rate and subject to a 10-percent penalty. By investing in a plan outside your state of residence, you may lose any state tax benefits. 529 plans are subject to enrollment, maintenance, and administration/management fees and expenses.