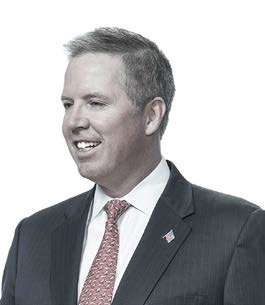 Data Makes a Difference: An Interview with Hugh O'Toole of Viability Advisory Group
Hugh O'Toole, founder of Viability Advisory Group and speaker at our 2016 Employee Benefits Symposium, is disrupting employee benefits with data. After years working for MassMutual heading up retirement plan distribution and relationship management, Hugh O'Toole broke out on his own. With that, Viability Advisory Group was born where he developed a patent-pending analysis program to show companies, based on their specific demographics and benefits offering, how their employees lack of retirement preparedness has long-standing effects not just on those individuals, but on a business as a whole.
In this interview, we explore Hugh's road to the financial services industry, how his innovative use of data is changing the industry and how he works with CFO's to implement important changes that are good for not just a company, but for everyone.