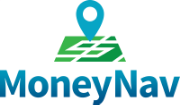 Since 2006, AFS 401(k) Retirement Services has helped companies and their employees simplify complex retirement plans by offering services in fiduciary oversight, plan design, and customized employee education programs. We are now taking on a new endeavor to expand this service offering, promote Financial Wellness, and help people save more and spend wisely.Last year we announced we were working on a new project. Our goal was to create an online resource where people would be able to find answers to their retirement questions, as well as all the other key financial milestones throughout life.
We are thrilled to launch MoneyNav! Our new online platform includes our blog, plus videos, webinar recordings, online calculators and other interactive resources.
To learn more, click here to read the full press release.
Watch below to learn more about why we created MoneyNav:
Learn More:
Why Should You Consider a Financial Wellness Program? [New Frontier of Wellness - Part I]
How Health Savings Accounts and Retirement Align