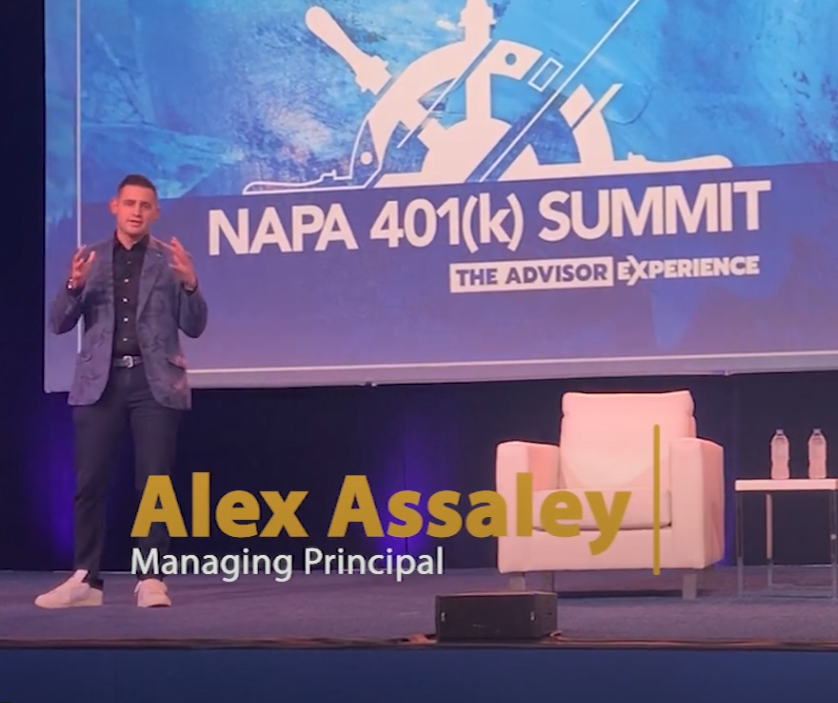 What is Your Proudest Moment?
At this year's NAPA 401(k) Summit, the nation's largest and most prestigious conference for retirement plan advisors and industry leaders, our Managing Principal, Alex Assaley took to the stage to give his final Presidential remarks and share a special story of one of his proudest moments as a retirement plan advisor. You can watch the live presentation below or read through the video transcript.
Alex, as the 2021-2022 President of NAPA.