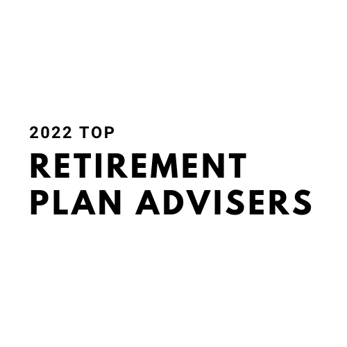 AFS 401(k) Retirement Services is thrilled to publicize that our lead adviser, Alex Assaley was named a top retirement plan advisor by PLANADVISOR.
Since 2013, this designation has been awarded to the top 100 retirement plan advisers and teams based on quantitative measures such as the most plans and assets under advisement. This year, PLANADVISER made a significant change, limiting how large a team could be for consideration—eliminating national-type firms that traditionally had met the eligibility for a "Mega Team".
Also, this year, there are no longer team recognitions on this list. PLANADVISER instead limited entries to individual advisers. Team members were asked to supply their entry statistics as a fraction of their team's figures. For example, an adviser on a five-adviser team that collectively advises on $1 billion might claim $200 million in AUA.
These new conditions also mean that PLANADVISER couldn't limit the list to just 100 advisers—when PLANADVISER previously included teams, the "Top 100" represented more than 340 advisers. After PLANADVISER crunched the numbers, the 2022 Top Retirement Plan Advisers list came in at more than 150 advisers who stand out for their service to all types of retirement plan clients.
To learn more about this achievement check out the full list.
Disclosure:
The 2022 PLANADVISER Top Retirement Plan Advisers rating recognizes the top defined contribution and defined benefit plan advisers across the U.S. in terms of assets or the number of plans under advisement, or a particular concentration of a specific retirement plan type as client (such as 403(b), 457, nonqualified, SEP, SIMPLE or cash balance plans). In 2022, 321 submissions were received to be considered for this recognition; 240 were considered eligible. Of those, 155 were named to the list. The PLANADVISER Top Retirement Plan Advisers rating, created and conducted by PLANADVISER, is not indicative of an investment adviser's future performance and no adviser pays, or is paid a fee, to take part in the program.
AFS 401(k) Retirement Services, LLC
7700 Old Georgetown Road
Suite 630
Bethesda, MD 20814
p / f: 301-961-8401

Securities and Advisory Services offered through Commonwealth Financial Network, Member FINRA, SIPC, a Registered Investment Adviser.