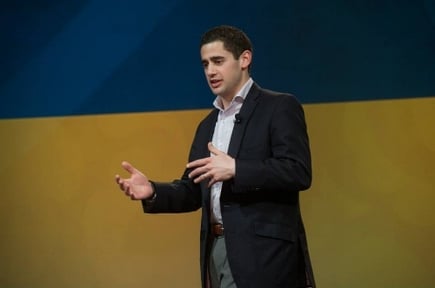 Following up his inclusion on Employee Benefits News' "50 Benefit Technology Innovators" List and his Employee Benefit Adviser cover story on Financial Wellness, Alex will be speaking at the upcoming EBN Benefits Forum & Expo.
At this conference, Alex will be addressing benefits professionals from across the country in order to teach them about the importance and growing need for offering Financial Wellness programs to employees.
During his presentation, Are You Financially Fit? Integrating Financial Literacy, Game-Based
Learning, and Holistic Wellness into your Benefits Program, Alex will be joined by Maggie Crutchfield, the Benefits Manager of So Others Might Eat (SOME). AFS 401(k) has worked with SOME to start up their own financial wellness program and will serve as a real-life case study to demonstrate the success of financial benefits in the workplace.
Learn more about Alex's presentation here.
Can't attend the EBN Benefits Forum & Expo, but want all the latest updates?
Follow Alex on Twitter @401kfiduadivser!