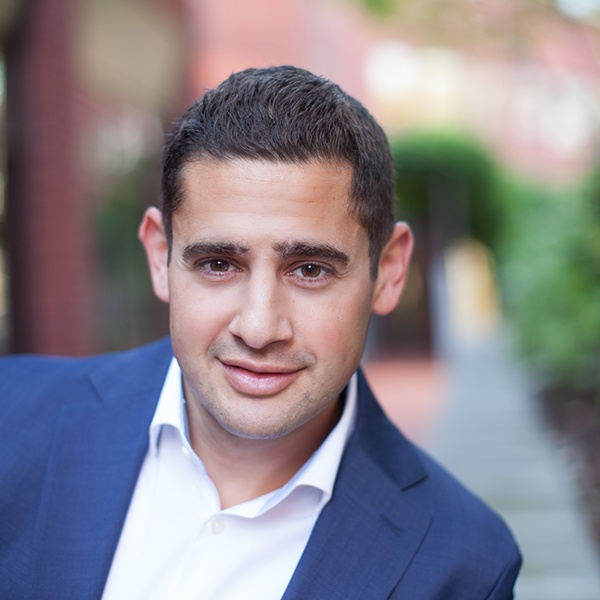 Contact Alex
Alexander G. Assaley, III,

AIF®
Managing Principal
Alexander G. Assaley, III,

AIF®
Managing Principal
Why I get up in the morning:
Each day, I focus on empowering others through imparting financial knowledge and helping them make progress in any way that I can. Like most people, I've faced challenges throughout life that have helped me understand how overwhelming and hard it can be to navigate personal finance, no matter how much you're worth. From a young age, I've used experiences to help me grow and strive to be the best version of myself. Today, I borrow from the lessons in order to help make complex retirement plans simple and straightforward for employers and employees.
How I got here:
For me, finance is in my genes in a way. My father was a financial advisor, as well as my uncle. I guess they rubbed off on me a bit, but I admit, I didn't think I would end up working in financial services. Through my family, experiences, and challenges, I learned that, despite the general perception, becoming a financial advisor was a way to help working Americans achieve their goals and live a better life.
As for education, I received my Bachelor's degree in Economics from West Virginia University and hold the FINRA Series 7, Series 63, and Series 66 securities registrations as an Investment Advisor Representative with Commonwealth Financial Network. I have also earned the Accredited Investment Fiduciary® (AIF®) professional designation, awarded by the Center for Fiduciary Studies, which is associated with the University of Pittsburgh.
Learn more about my road to becoming an advisor here.
What I do really well:
Developing strategy and collaborating with others to execute goals. I love the feeling of progress – especially when a group rallies around a common mission. I make an effort to our lead team in creating and delivering proactive, high-touch services for our clients. I love working with positive, optimistic, and forward-thinking professionals. Most of my personal and professional relationships are with individuals and teams that want to do the right thing – for their organization, their people, and their families. At AFS 401(k), we have a great team, and I continue to find that we best serve organizations who truly care about having a valuable retirement benefit for their employees.
Specifically, in our line of work, I love communicating with Retirement Committees and learning about their top priorities and initiatives to make their retirement benefits stronger. From there, we can develop a strategy that aligns with their ideas and culture. Performing this strategic review is a key part in helping employers to create compliant, efficient, and successful retirement plans.
I also focused on giving back to this industry that has done so much to help build my career and propel my vision for the future. I am a member of the National Association of Plan Advisors (NAPA) and its parent organization, the American Retirement Association (ARA). I serve as the co-chair to its Steering Committee for the annual 401(k) Summit, our industry's national convention geared towards retirement-focused advisors and industry professionals.
I am also grateful for the wonderful community that we get to call home. I am an active member of the Bethesda-Chevy Chase Rotary Club, which takes great pride in the service-based outreach we provide throughout the local community and around the globe. Additionally, we are fortunate to work with a number of great organizations, including (but not limited to) A Wider Circle, So Others Might Eat (SOME), and Junior Achievement.
What I'm most interested in for the retirement industry today:
Financial wellness, retirement readiness, and the future of the 401(k) are some of the biggest trends today. The retirement plan industry has come a long way. While there will always be a focus on regulations, I am very proud of the leaders in this industry – advisors and practitioners who are working hard to help working Americans save for their future. Today, we are thinking big about how the employer-sponsored retirement plan aligns and complements with a worker's entire benefit package and full financial picture. We care deeply about this and strive to be thought leaders in not only helping folks make wise money decisions for the retirement, but also for today and tomorrow. I also give credit to the innovators who, during the last decade, have created the infrastructure and path to get retirement plans where they are today – one of the best savings vehicles for working Americans.
Who I am really:
I live in Falls Church, Virginia with my wife, Jamie. I love music and play both guitar and piano. I am always interested in finding new bands and musicians, and listen to my large collection of albums every day. I also enjoy travel, throughout the US and abroad, and some might consider me a "foodie" – my wife and I love trying new restaurants.

Finally, I enjoy playing tennis, golf, and running, and cheering for the Mountaineers.