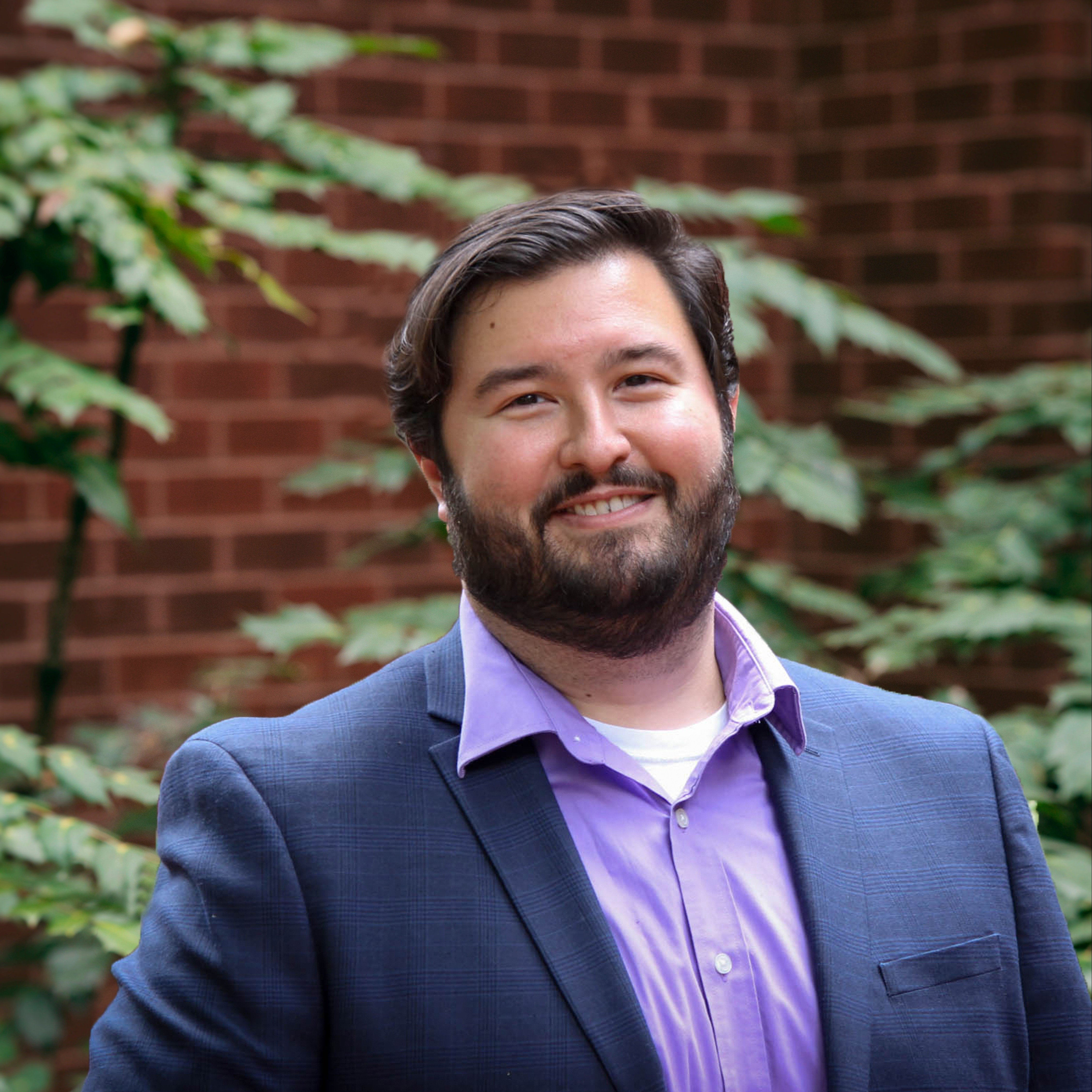 Contact Erik
Erik D. Bowen-Collinson
Office & Operations Manager
Erik D. Bowen-Collinson
Office & Operations Manager
Why I get up in the morning:
I wake up in the morning hesitantly & groggy like everyone else, but after an iced coffee (or two) I am hopeful & energized for the possibilities of the day. While I seem to be the perpetual optimist, I am always thinking up backup plans—just in case. In life, we need to be flexible and adapt to each new day and new challenge that arises. In that, I guess my additional fuel for the day is finding order in the chaos that can unfold.
How I got here:
Well, that is a bit of a long story. I grew up on the West Coast in the San Francisco Bay Area in a small town where everyone knew everyone. I was always a bookworm diving through fantastical books of fiction, biographies, as well as the how-tos of family cookbooks. I moved to Northern Virginia when I was in the middle of 8th grade, and it was a bit of a culture shock to my face full of braces, spiked hair, and some rockin' Puka shells. While the environment was incredibly different, school was a constant and so I focused on that. By the time college came, I was thrilled to be the first in my family with the privilege to attend. While I may have started off in mathematics & science at JMU, I rediscovered my love for the arts in college. Specifically, being able to be the voice for an artist—to communicate their ideas, inspirations, and emotions behind their work to patrons. I worked at the local art galleries, managed campus life events, and graduated with a Bachelor of Arts in Art history.
Since graduating, I have worked in the arts, non-profits, and the Virginia wine industry. In all these roles I have enjoyed building relationships, reinforcing operational foundations, and encouraging the best in my teams. I hope to do more of the same and learn a few new things along the way with the team at AFS.
What I do really well:
I love learning and trying new things. I always want to understand how something works and what is the best way to use them. From cooking my way through whole cookbooks and tweaking my favorite recipes. To when I would play games as a kid (and still now), I'd play the first time to complete it, and the second time do better and finish up all those side quests, fully explore every area & fill up my inventory with all of the unique items. My mind craves these challenges to do figure it out, and then improve on it.
Although I am mostly introverted, I love being around people. Everyone has a story, and it is great to learn them. At gatherings, I adore being the host in the background, making sure everyone is enjoying themselves and no one is left out. I find a lot of happiness in helping my friends, family, and coworkers find their simple joys in the everyday. It sparks a lot of joy to inspire others to become their best and to recognize them for their achievements. At the end of the day, people matter.
What I'm most interested in for the retirement industry today:
I want others to be able to enjoy some financial freedom to live in their retirement. Everyone should be able to live out their dreams or even better find out how they can be incorporated into their everyday lives. It is all about simplifying the complicated and making it an achievable goal. I sincerely hope working in the background and assisting our team with their personal wellness will reflect in our client service.
Who I am really:
I am a guy with a lot of hobbies and interests, so many that I have had to retire or move a few out of rotation over the years. First off, I am a big foodie and have been forever. I am an avid baker—mostly in the sweeter realm—cakes, treats, pastries, and more. I have even made a few dozen wedding cakes for friends and family over the years. In my house, we have a deep love of celebrating the year by eating through the seasons and colors. I have even done some intensive gardening in the past to ensure some variety. Also, I might be the only one, but meal planning and grocery shopping give me a certain level of indescribable Zen.
On the weekends you can usually find me out and about with my amazingly talented husband, Jimmy. We love checking out the latest restaurants, sipping some local libations, hosting game nights, geeking out over new movies, exploring the DMV area on foot, experimenting with some new recipes at home, or appreciating the arts. In all the things that I do, I try to be thoughtful and live in that moment. To me, one of the most important things in the world is to create memories. I like to live by the mantra of "Ichigo Ichie" from Japanese tea ceremony---live and be actively present in the moment with friends and family, for while you may be together again in the future, this exact moment can never be experienced twice.