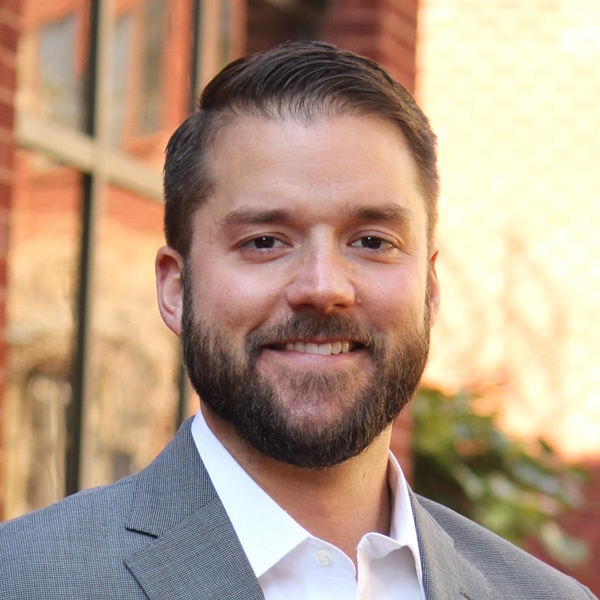 Contact Jim
Jim Keenehan,

AIF®, CPFA
Senior Consultant, Retirement Plans
Jim Keenehan,

AIF®, CPFA
Senior Consultant, Retirement Plans
Why I get up in the morning:
Retirement can and should be an exciting part of Americans' lives. I know that I intent to retire someday with dignity and on my own terms and I hope to make that a reality for the employees we work with every day as well. Since joining AFS as a consultant I've learned that there are so many important ways that we can all impact our financial lives without focusing solely on retirement. Until sitting down with the AFS team, many employees we work with don't understand the importance of saving for a raining day or how much their credit card balance costs them. I know there is a lot of noise out there (24-hour finance TV channels, internet sites, blogs, friends, and Uncle Harry's Thanksgiving dinner stock tips) and it may seem daunting, but it's not as difficult as it may seem. Every day is another chance to develop the knowledge and habits to improve your financial wellness and ensure you have enough saved for the retirement and life you've always envisioned.
How I got here:
I owe much of my desire to connect with others to my diverse background. I grew up in Lima, a small lower-middle-class town in West Central Ohio. Throughout my younger years, I became friends with people from a wide variety of cultural and socioeconomic backgrounds. Those bonds and experiences will forever stay with me and help me understand the challenges that face hard-working Americans.
I learned about the importance of saving at a very young age. Growing up, my family took annual Thanksgiving road trips to visit my grandparents in Rochester, NY. I'll never forget my grandfather showing me his Kodak stock certificates and teaching me about how he had been able to lead a more enjoyable life because of the different investments he had made (luckily he also understood the concept of diversification). Those fond memories have had a great impact on my views of the financial industry and, ultimately, my career.
I've been working with retirement plans ever since I graduated from the University of Notre Dame. I spent significant time on the investment side of the business working with financial advisors and plan providers. The goal was to help companies build smarter 401(k) plan investment menus, which their employees could clearly understand and use to best maximize their savings.
I also spent some years working for retirement plan providers, known in the industry as recordkeepers. This gave me hands-on experience with the back-end systems that are the engines of retirement plans. This experience helped me gain an understanding of and appreciation for all the moving pieces that work in sync to make a retirement plan function seamlessly.
I hold the FINRA series 7 and 63 securities registrations as a Registered Representative with Commonwealth Financial Network. I have also earned the Accredited Investment Fiduciary® (AIF®) professional designation, awarded by the Center for Fiduciary Studies, which is associated with the University of Pittsburgh.
What I do really well:
I really enjoy connecting with folks and helping them become financially empowered. Throughout my career, I have had the pleasure of working with many different groups of people, including financial advisors, investment managers, TPAs, plan sponsors, their committees, and their employees. I've found that I get the most satisfaction developing relationships with those that have deep ties to the retirement plan – most commonly the retirement plan committee, plan sponsor, and plan participants.
I am also a retirement plan geek. I believe it is important to consume as much information as possible in order to best serve clients. While the 401(k) industry tends to be somewhat slow moving, we at AFS want to make sure that we are educating our plan sponsors on changes and trends and arming their participants with the tools they need to be financially successful.
What I'm most interested in for the retirement industry today:
In two words: Financial wellness.
I would argue that most of the retirement plan industry has been putting the cart before the horse since the inception of the 401(k). For years the industry was focused on the wrong things, like adding additional investment options to the lineup, presumably to satisfy the small number of individuals taking advantage of the benefit. In 2006, the Pension Protection Act (PPA) helped the cause, and we began paying attention to things like participation and deferral rates. In more recent years the focus has been on pushing employees to save more and ensure they won't outlive their nest, which is known as retirement readiness.
There is just one small problem: we were promulgating increased savings rates when there are so many workers with other, more pressing financial issues. Now the industry is finally realizing that overall Financial Wellness is the foundation we need to lay before we have our participants thinking about retirement. At AFS we have been aware and focusing on financial wellness for years. We have developed and continue to invest in industry-leading services that help our participants pay off credit cards, fund rainy day savings accounts and craft a household budget, just to name a few. After all, does it do any good to have an employee saving a good chunk of her hard-earned money into a retirement plan only to have it drained later by an expected expense?
Who I am really:
I live in Rockville, MD with my beautiful wife Ashley and our daughter Clover. We love the city and taking advantage of the ever-improving restaurant scene. When we are not out and about we are likely to be relaxing at home listening to music or catching up on shows (think: Game of Thrones, not The Bachelor).
I try to stay as active as my schedule allows; on the weekends I am always game for a hike, jog or bootcamp-style workout. Last year I completed my first sprint triathlon and I hope to knock out an Olympic tri in 2017. I recently took up tennis, and, depending on when you read this, I am either WAY into golf or "permanently" retired (if you find my clubs in your local lake please return them).
Last, but not least, I am a Notre Dame alumnus and die-hard fan of any and all of their sports teams.