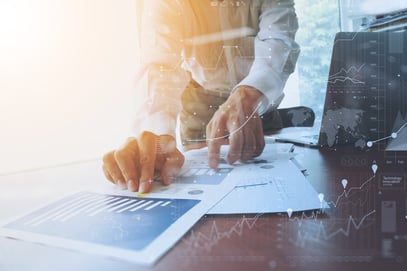 Many organizations who aren't acquainted with financial wellness programs have a tough time understanding how it can benefit their employees, and that's ok. We all begin at different stages. However, if you're reading this article, then hopefully you've already seen the positive effects a program can do on your employees. So, we then ask you, when was the last time you evaluated your financial wellness program provider or advisor? Here is a mini-guide with questions to ask to ensure you are in good hands with your financial wellness benefit offerings.
#1 Focused on building a strong financial foundation
A person's financial journey and needs far exceed just help with managing their retirement plan. A lot of individuals also require advice on topics like creating a monthly budget, managing debt like student loans or credit cards, and achieving their financial milestones in life, for example buying a home or saving for a child.
Does your advisor formally recognize their fiduciary status with respect to employee advice?

Do they help with personal finance-related topics outside of the retirement plan?
Do they have a proven, repeatable process to ensure they are providing advice that helps your employees make the best decision for their financial future?
#2 Built for your unique employee base
Financial wellness programs are not a new concept and many organizations have already incorporated them into their benefits package. If this is true for your company, you should be asking yourself the questions below. Answering these questions can help you gauge whether your financial wellness program is top-notch or just basic.
Does your advisor conduct a confidential employee financial wellness assessment/survey?
Do your employees have access to their own, individualized personal finance dashboard?
Does your advisor use technology to keep your employees accountable for improving their financial lives?



#3 Open access
Having a financial advisor that is not only available but also responsive is key to a beneficial employee financial wellness program. There are many advisors that claim they are always there to assist your organization, but if they aren't proving the following items, it may be time to reevaluate your situation.
Does your advisor meet your employees where they are by offering local, on-site meetings as well as virtual/phone?
Do they offer topical and timely group workshops to educate and build trust?
Do your employees have direct contact information for their dedicated advisor?
Don't want to forget this information? Download or print out our roadmap to financial wellness below.