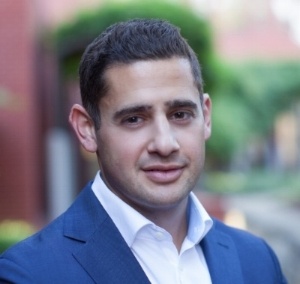 We are pleased to announce that for the fourth year running, AFS 401(k) advisor Alex Assaley has been voted to the Top 75 Plan Advisors Under 40 list by the National Association of Plan Advisers.
Alex has had the honor of being included on this list since it's inception in 2014 and thereafter in 2015 and 2016 as well.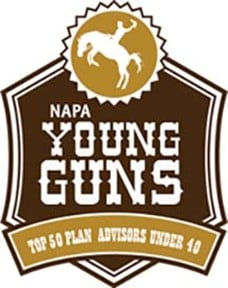 NAPA's Young Guns list is compromised of those that are seen as the "future leaders of the retirement plan advisor industry." This year was recordbreaking: Over 500 nominations and 23,000 votes were received. Honoreees will be recognized in the Summer issue of NAPA Net the Magazine and during the 2017 NAPA 401(k) Summit in Las Vegas later this month.
As always, our firm is proud to have Alex on the Young Guns list along with other innovators in our field.
Learn more and see the full list here.
Learn more about why Alex works with retirement plans here:
The NAPA Top Retirement Plan Advisors Under 40 list includes plan advisors who have built a solid practice—either alone or as part of a team—and are established leaders ready to take their defined contribution (DC) and 401(k) plans to the next level. Nominations were solicited by NAPA members. Nominees were asked to complete an application and winners were chosen based on criteria that include: current and new DC assets under management, DC plans for the past 12 and 24 months, DC/DB plan revenue. Votes were utilized to break ties, if applicable. The nominated advisor need not be a NAPA member. 309 advisors were considered for the award. 75 (24.3% of candidates) were recognized. This award is not indicative of the wealth manager's future performance. Your experience may vary. For more information, please visit: www.napa-net.org