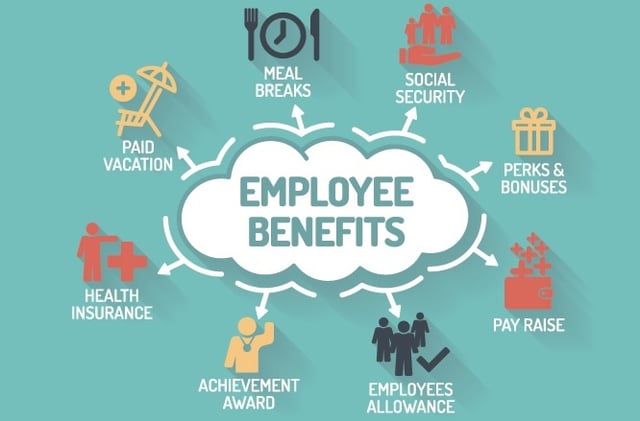 When you think about a 401(k) plan, do you consider why it has risen to such a popular option over a pension plan? Initially, when the IRS created the code that introduced 401(k)'s in the early 1980s, it was to give high ranking executives an added benefit to their pension plan. Today, most companies have done away with pensions plans and exclusively use defined contribution plans, such as 401(k)s and 403(b)s, as a way to mitigate costs.
Due to this progression, the employee benefits landscape has changed and is forcing HR executives and CFOs to think outside of the box in order to create a valuable and worthwhile benefits package for their employees. It's important that HR executives and CFOs lean on the experience of their retirement adviser, who can help curate the best features to include in their employee benefits package. Doing so may help to increase and retain employee loyalty and productivity, in addition to diminishing workplace distractions related to paying down debt or emergencies.
The Importance of an Employee Benefits Package and its Features
When you are looking to hire new talent, you want to show them why your company is the best fit for them. You might show them around the office, allowing them to take a peek at some of the cool departments they will get to work with, boast about your "Happy Hour Wednesdays," and even propose a generous salary. While that might pique an applicant's interest, will it get them to accept? In 2016, Glassdoor conducted a poll where it showed that three in five (57%) people said benefits and perks were weighed heavily when considering a job.
Every person has unique and specific needs, and when it comes to employment perks, do you offer the ones that count? A 2016 Pew Research survey found there were more than 75 million millennials in the workforce, and projected they would surpass the number of working baby boomers by 2028. With the workforce transition ten years away, it's important that you develop an employee benefits package that reflects your employee's needs and wants both for today and tomorrow.
When you create your benefits package, you should think about how to manage costs, while asking introspectively "what would I appreciate as an employee?" This might help you understand why it's better to pay extra on the front end for a benefit which could pay for itself in the long run.
Here are some of the standard (and maybe not so standard) components we have seen in employee benefits plans:
An employer-sponsored retirement plan that offers employer match or profit sharing contribution, access to quality investments and options to create a diversified mix.
A good health insurance plan and health savings options like HSAs and FSAs.
Paid Time Off and/or vacation time for R&R or time to recover from an illness. Companies like Netflix understand this and give their employees unlimited PTO!
Depending on an employee's position in the company, sometimes stock options or Employee Stock Ownership Plans are available as an added benefit.
Voluntary benefits like life, disability (short and long-term), and critical illness insurance are also options, which providers such as Aflac have.
Considering college loans are something that nearly everyone deals with, especially millennials, providing tuition and continuing education reimbursement and student loan repayment program

is a really nice touch.
Employee and Financial Wellness Programs
Employee Wellness Programs are all the rage because they give employees the tools to become educated and empowered, whether it's health and fitness, finance related, or whatever other initiative an organization can dream up. Some companies, like SOME, a non-profit organization in Washington, DC that meets the immediate needs of the poor and homeless individuals, provide discounts to other costs within their benefits plan if employees participate in their Employee Wellness program. These programs, especially financial wellness, have become standard in recent years. Not only do they help employees learn how to be more proactive with their health, but they also help employees gain a better understanding of their financial situation. Employees learn how to assess routine and critical fiscal problems and pivot for changes that happen daily, short- and long-term.
When creating these kind of programs, especially a financial welness program, you need to know what are the common economic issues that working Americans face, such as:
How to create and stay on a budget
How to plan for future goals and obstacles
How to prepare for retirement and live comfortably in it
Understanding the basics of investing
As stated previously, these are some of the standard and up-and-coming features that you can find in an employee benefits plan, but some of them can be customized to your company's mission and vision. You may not be able to offer "cool" benefits like unlimited PTO or entertainment perks, like Netflix and Comcast (check out EBN's 10 Companies with Innovative Benefits Packages to get more ideas!), but you can try to think from your employees' perspective to determine what features would be best for them. You can also consult with your retirement adviser to help see the bigger picture, provide forward-thinking insight into new trends, and ensure that you don't miss out.