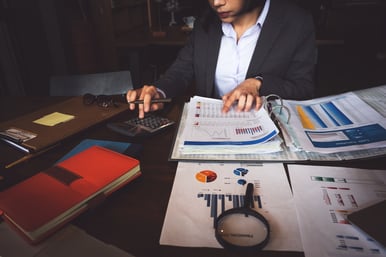 Okay, you have accepted the invitation to become a fiduciary for your company's retirement plan. Now what? Here's a simple rule to follow: As a plan fiduciary, you must always act in the best interest of the plan's participants and their beneficiaries. No exceptions!
It's normal to feel overwhelmed as you prepare for your first retirement plan committee meeting, so to help we have assembled a few best practices to help you get ready.
Review a fiduciary training module. The Department of Labor considers fiduciary training a critical element of overall plan governance and may inquire about your company's fiduciary training program when auditing your retirement plan. If your company provides fiduciary training, invest the necessary time to thoroughly review the materials in order to truly understand your role as a plan fiduciary. If your company doesn't provide fiduciary training, you should complete a fiduciary training program on your own before your first meeting. There are fiduciary training modules available through Fi360 or the Plan Sponsor Council of America, among others. In addition, your plan's retirement advisor or vendor may offer fiduciary training.
Review the plan's Committee Charter to understand the purpose, composition, procedures and responsibilities of the retirement plan committee.
Review the Investment Policy Statement (IPS). The IPS is the blueprint for committee members in terms of managing the overall plan. As a Committee member, you need to be familiar with the contents of the IPS in order to properly perform your duties as a plan fiduciary. The IPS will guide you through the decision-making process for selecting, monitoring, removing and replacing the investments in your company's retirement plan.
Do your homework! Always be prepared for your investment committee meetings. Review the meeting agenda, the meeting minutes of the last committee meeting, and be familiar with any materials that were sent to you prior to the meeting. If you have questions, write them down and be prepared to bring them up during the meeting.
Stay focused! Those emails and texts you receive during the meeting can likely be answered afterward.
Provide your input with a full effort to be objective and independent, for the benefit of the Plan's participants and beneficiaries (remember our simple rule) and not your own interests.
We've written this article assuming you are joining a well-established committee that has an up-to-date committee charter, IPS, and the proper insurances in place to protect plan fiduciaries. If your organization needs more formal structure – help them engage professionals to establish these protocols and fiduciary oversight policies.
If you follow these steps as a Retirement Committee member and/or Fiduciary, you'll add value to the meetings and help ensure your organization's retirement program is providing a valuable benefit to employees.