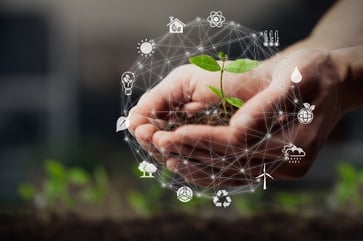 Earlier this summer, our team hosted our first virtual "symposium-style" event focused on addressing some of the industry's hot topics and trends, including Financial Wellness in the Workplace; Regulatory and Legislative Initiatives for Retirement and Benefits Plans; and The Future for ESG Investing. While the live event was over six hours long, we have created this series of shorter highlight videos so you can easily digest and use this valuable and informative information within your own organization.
Our second highlight video series is from the "Understanding ESG Investing" panel moderated by AFS 401(k)'s Managing Principal, Alex Assaley. He sat down with Clarice Avery, VP, Investment Strategist of Natixis Investment Managers, and Katherine Collins, Head of Sustainable Investing of Putnam Investments to talk about ESG investing and what companies should know about ESGs and the future of this investment option. Here are a few of the moments from their session together:
Do You Believe ESG Investing Is Becoming More Comprehensive?
What Process Can Retirement Committees Follow to Have a Standardized Metric?
What Tips Do You Have for Companies on Analyzing ESG Investing?
Part 1: What Do You See Today as the Challenges of the ESG Selection Process?
Part 2: What Do You Expect to See in the Field of ESG Investing in the Next 3-5 Years?